As the first sign of the zodiac, Aries fashion and style choices reflect their desire to trailblaze trends and be the first to wear That Thing before anyone else.
If you've got strong Aries placements in your birth chart, then your style will be strongly influenced by this zodiac sign.
Check your birth chart and look for these Aries placements that reveal your horoscope style secrets:
Sun in Aries (the true you, how you shine)
Aries Rising/Aries Ascendant/Aries in 1st House (your image, brand, first impression)
Venus in Aries (beauty and aesthetic style)
Aries in 2nd House (your shopping style)
Here's how you can channel the Aries fashion aesthetic and align your look with the stars!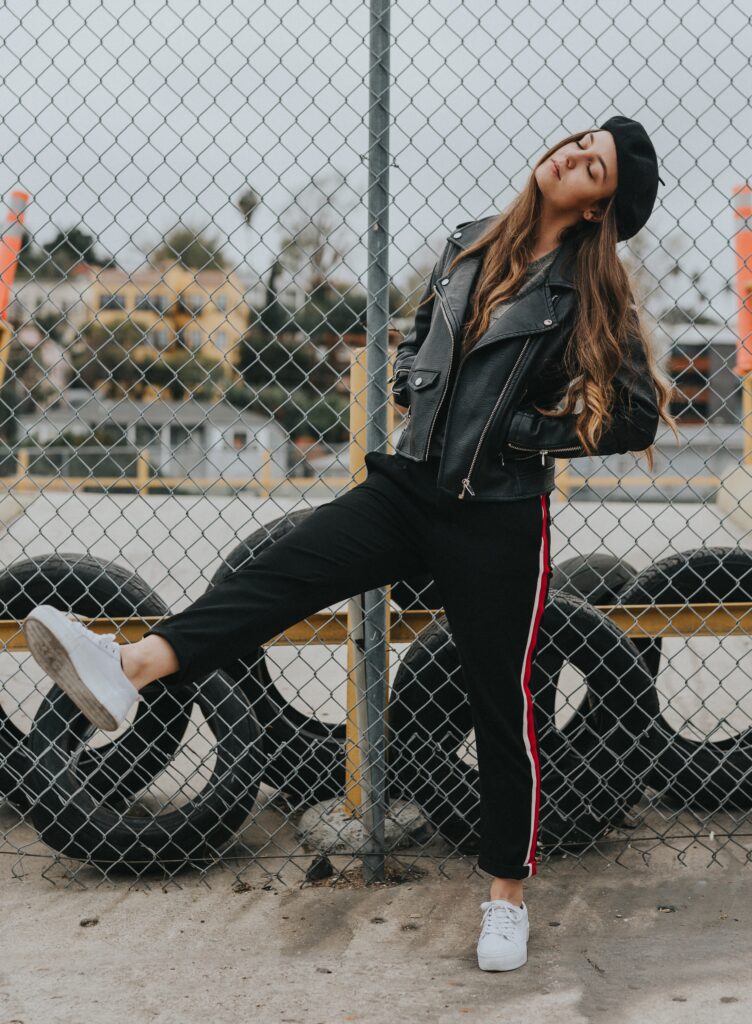 What do Aries wear?
Sun in Aries and Aries Rising like minimal, bold fashion pieces that make fuss-free fashion statements.
Because Aries is always on the go, they need looks that can be put together with relative ease and allow them to race from one place to the next.
Clean lines, statement shades and sharp details are staple Aries fashion trademarks.
Ruled by Mars, Aries people have a need for speed and are no stranger when it comes to conflict.
That's why you'll often find Aries channelling the latest sports luxe trend or parading the military fashion vibe with confidence.
When it comes to trends, they're more comfortable leading than following the fashion flock.
In fact, Aries fashion fans will often avoid buying into mass market trends and seek out lesser-known labels and upcoming designers instead.
Looking for the Next Big Thing? You probably saw it on an Aries first!
The Aries Colour Palette
Red is the Aries signature shade, the bolder the better!
Being a Fire Sign, Aries is drawn towards all shades of red and likes to pair this fiery hue with simple black and white so it stands out.
Their combative instincts also allow cool khaki shades in to their wardrobe, channeling the military vibe they're famed for.
Aries Outfits
This zodiac sign rules the head, so Aries outfits will often feature a statement hat or headpiece.
Think Lady Gaga and Sarah Jessica Parker, famous Sun in Aries style icons who lead the way with their bold hats and headpieces.
The best Aries outfits are simple to put together but feature a daring colour or detail that causes the head-turning effect they desire.
Create the ideal Aries outfit with some staple Aries style details:
Statement hat
Oversized headpiece
Racerback vest
Military jacket
Biker jacket
Army jacket
Tracksuit
Little black dress
Combat/utility trousers
Sharp heels
Trainers
Chunky boots
Zips
Studs
Red
Monochrome
Khaki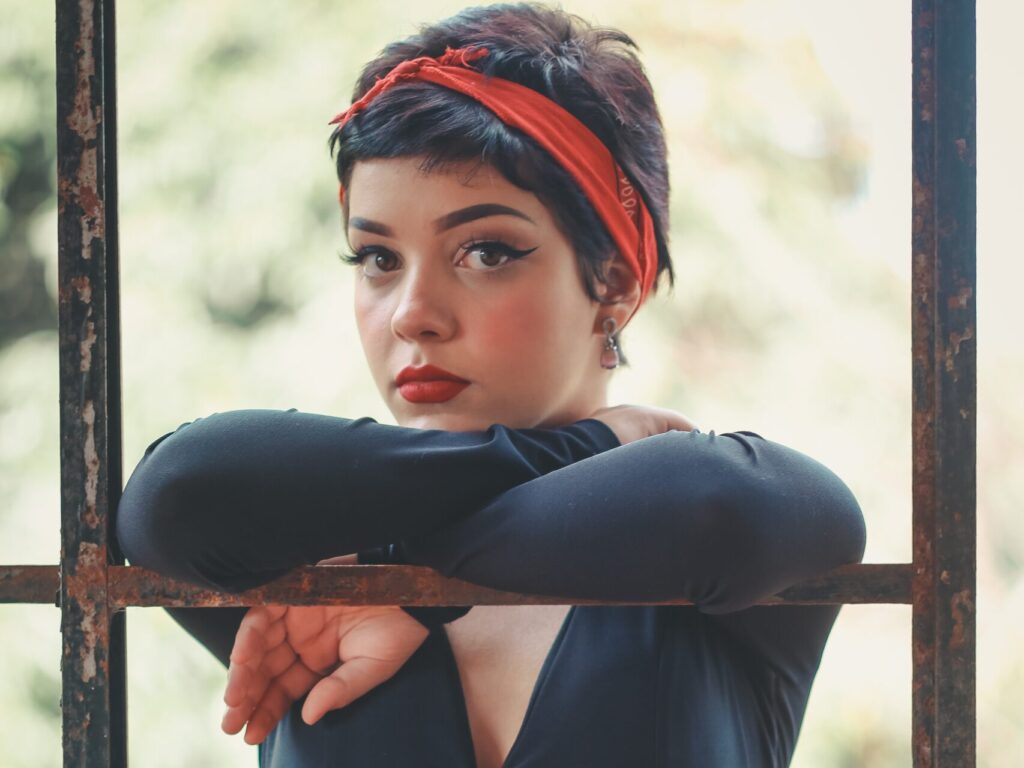 Aries Beauty
Strong Aries placements in your chart, especially Venus in Aries, indicates a leaning towards bold beauty statements.
Think bold brows, sharp winged liner and pillar box red lipstick.
When it comes to Aries hairstyles, you'll find many Aries people rocking a fiery red mane, blunt cut or ram-like curls.
Aries likes to experiment with their hair, though, so it may take them a few trial runs before they decide on their signature shade or cut.
Aries Shopping Style
If the concept of fast fashion wasn't created by an Aries, or someone with Aries in the 2nd House, I'd be seriously surprised.
The spontaneous Aries shopper loves the instant gratification that comes from online shopping.
Avoiding in-store queues and fitting room fuss are key objectives when an Aries goes shopping.
Their impatience and intolerance of being forced to wait in line for anything means they often avoid visiting stores, so the speed of online shopping is right up their style street.
A true impulse shopper, Aries is also a serial returner, due to the lack of thought that often comes before they head to the checkout to nab their fashion fix.
Buy now, regret later is all too familiar to the click-happy Aries shopper!