Discover all the Full Moon dates in 2023 and their meanings
Known as the peak point in the lunar cycle, the Full Moon heightens the emotional energy around us.
Therefore it's always useful to know when the next Full Moon is and which zodiac sign it's in.
To make the most of the Full Moon energy, mark the Full Moon dates in your calendar and take note of which zodiac sign they fall in.
What is a Full Moon?
When the face of the Moon is illuminated entirely by the Sun, it's known as a Full Moon.
It's usually easy to tell when there's a Full Moon in the sky, as it appears as a completely lit circle, rather than a partially lit circle or crescent, like other lunar phases.
The Moon doesn't produce any visible light of its own, so is dependent on light from the Sun to make it visible to us from Earth.
Because the Moon, the Sun and Earth are constantly on the move, this leads to us seeing different parts of the moon during the 29.5 day lunar cycle.
When is the next Full Moon?
All of the Full Moon dates in 2023 are listed below and you can add them to your phone calendar using Google's Phases of the Moon calendar. There are 12 Full Moons in 2023, starting in Cancer and ending in Gemini.
Full Moon Dates 2023 (UK)
6th January – Full Moon in Cancer
5th February –  Full Moon in Leo
7th March – Full Moon in Virgo
6th April – Full Moon in Libra
5th May – Full Moon in Scorpio
4th June – Full Moon in Sagittarius
3rd July – Full Moon in Capricorn
1st August – Full Moon in Aquarius
31st August – Full Moon in Pisces
29th September – Full Moon in Aries
28th October – Full Moon in Taurus
27th November – Full Moon in Gemini
27th December – Full Moon in Cancer
2023 Full Moon names and their meanings
Now that you know the next Full Moon dates, it's time to prepare for the heightened lunar energy.
Every Full Moon has a unique name and energy based on the zodiac sign it takes place in, which is helpful for preparing your Full Moon ritual.
If you know your birth chart, you can go more in-depth and look at which house of your chart the Full Moon takes place in, as this is where you'll likely see some action or event take place.
Even if you don't know your natal chart, you can still harness the power of the Full Moon by picking up on the energy of the zodiac sign it occurs in.
Read on to discover the 2023 Full Moon dates, names and meanings…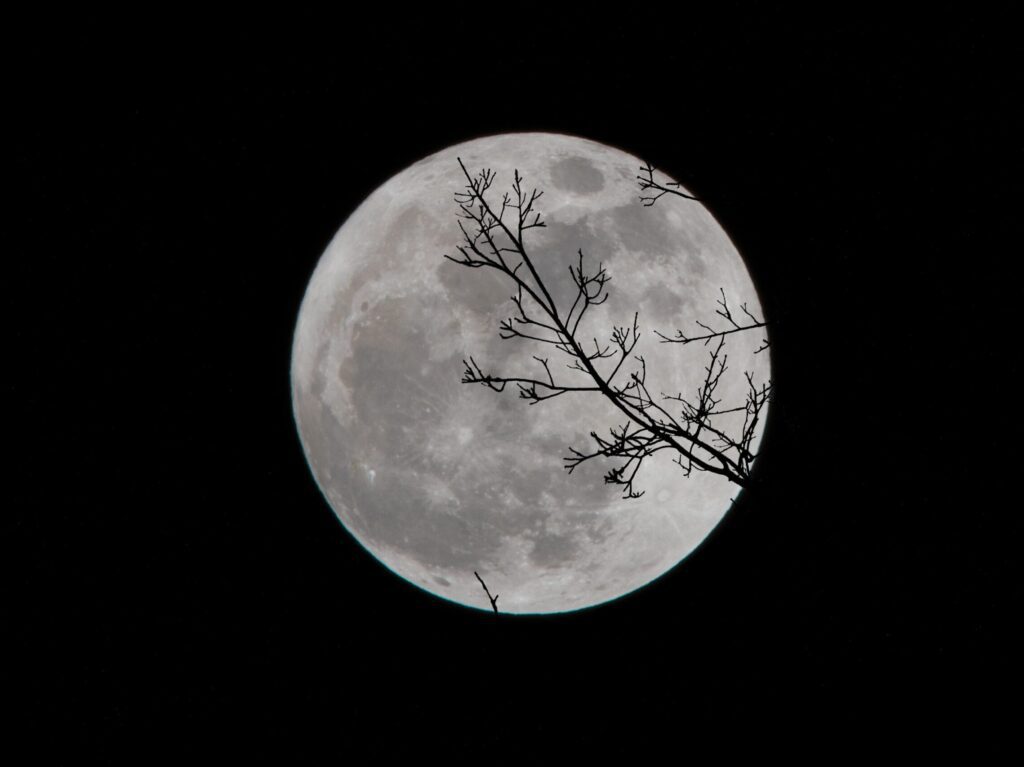 Full Moon in Cancer: Wolf Moon
6th January 2023
The first Full Moon of the year takes place in water sign Cancer, so this could get emotional. The January Wolf Moon can make you needy for your pack or howling at the moon for excitement, it's really all about how you prepare for this one. Ruled by the Moon, the zodiac sign of Cancer is super-sensitive to lunar activity, so if you have any Cancer placements in your natal chart, this is one to watch. Channel the energy of the Cancer Full Moon with a ritual that honours this water sign's feminine power. A spa day with your favourite females or a long, luxurious Full Moon bath is ideal for calming the vibes of the watery Wolf Moon.
Full Moon in Leo: Snow Moon
5th February 2023
February's Full Moon is a fiery one, taking place in the sign of Leo. When the energy of this fire sign meets the Snow Moon in February, it's a melting pot of emotion and things could get steamy, in more ways than one. Those with Leo placements in their birth chart should watch out for love/hate moments and dramatic episodes where feelings run hot and cold. Leo Full Moon rituals should tap into the extravagant energy of this sign, so the lunar vibe fully supports a treat yourself attitude. A winter escape to a luxurious ski resort could be the perfect setting for a Snow Moon rendezvous.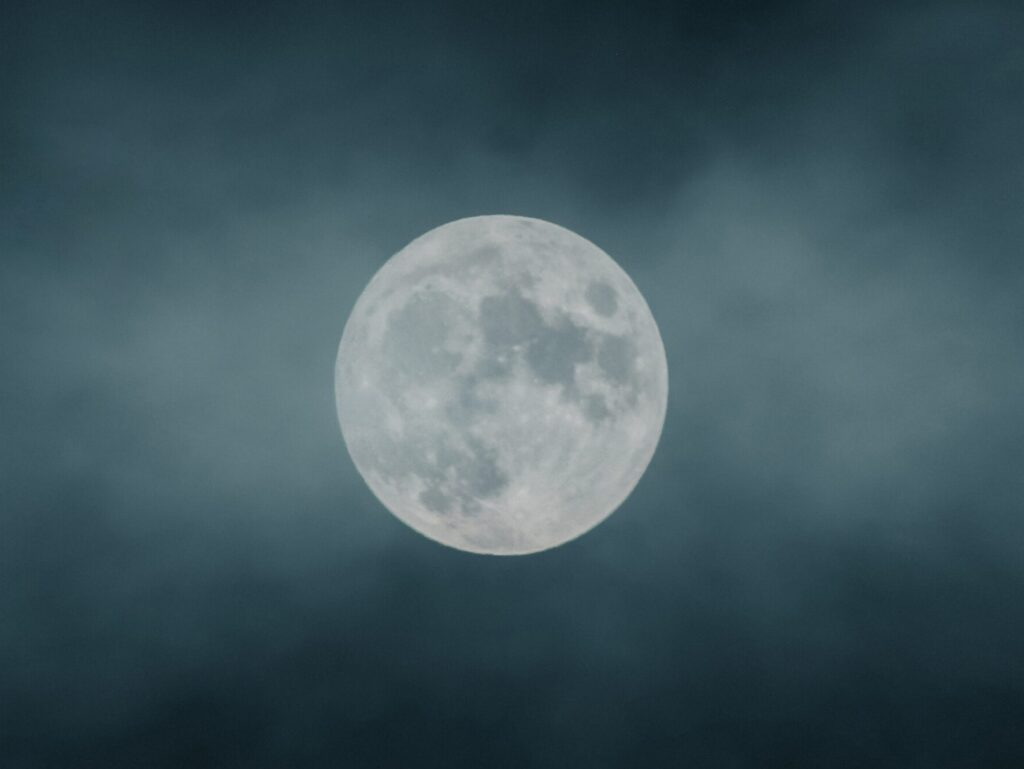 Full Moon in Virgo: Worm Moon
7th March 2023
The arrival of spring sees an earthy Full Moon in Virgo, known as the Worm Moon. The frosty ground is thawing and industrious Virgo energy is worming its way into our consciousness with a March Full Moon that encourages us to get our shit together. Virgos do not less mess, disorganisation and loose ends, so if your existence is chaotic, expect the Virgo Full Moon energy to bring things to a head. Virgo Full Moon rituals have a Marie Kondo vibe about them – clear out the clutter and let go of everything that no longer serves you.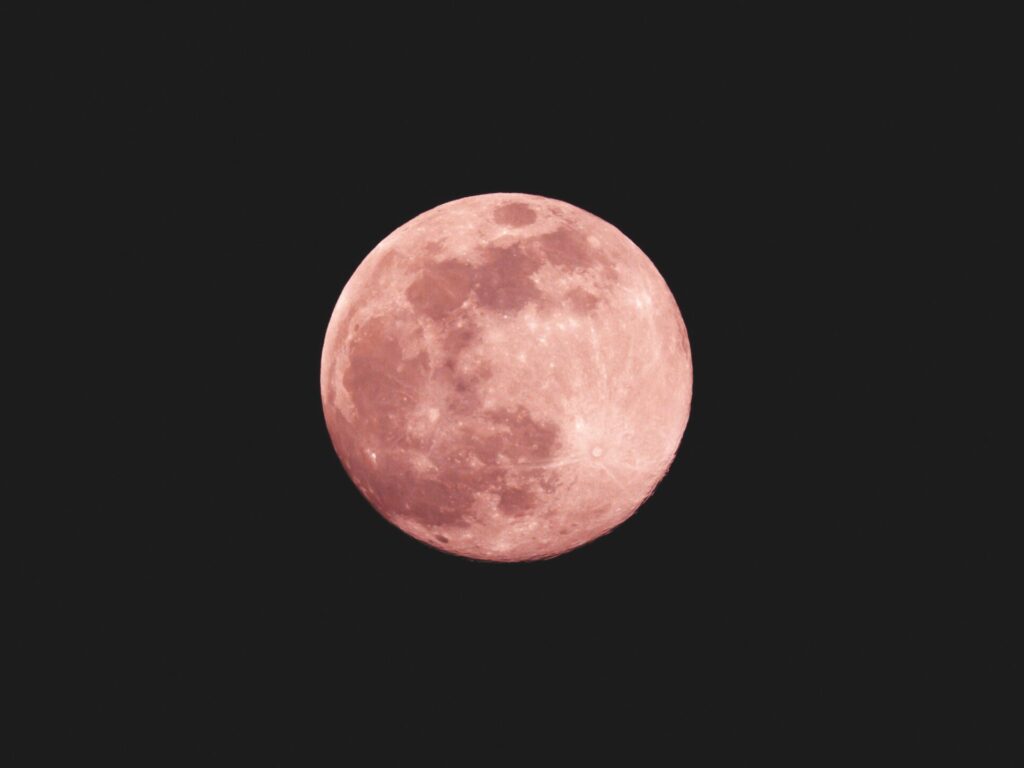 Full Moon in Libra: Pink Moon
6th April 2023
Named after the flowers that bloom in spring, April's Pink Full Moon falls in Libra. The Pink Moon aligns perfectly with Libra's feminine energy and breezy air sign attitude, but don't be fooled into thinking this is a timid Full Moon. Libras love justice, harmony and equal partnerships, so if the scales feel imbalanced then the Libra Full Moon will urge you to correct them. Don't be surprised if you get the urge to fight injustice and give a voice to the underdog, channelling that famous legal-eyed Libra Kim Kardashian. Libra Full Moon rituals should be beautiful, balanced and blessed with pink, so decorate your space with fresh flowers and rose quartz, and practice those yoga poses!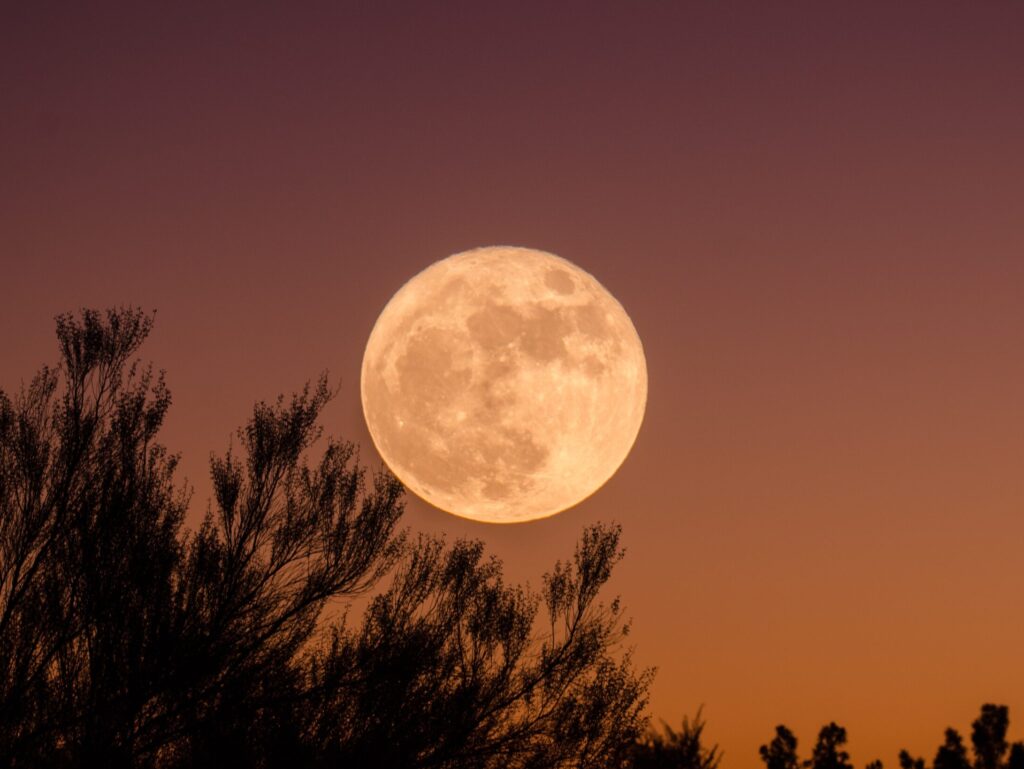 Full Moon in Scorpio: Flower Moon
5th May 2023
The most intense Full Moon of the year falls in the sign of Scorpio. May's Flower Moon sounds like sweetness and light, but there's a thorn on the side of those roses. Scorpio is a water sign that encourages us to plunge the depths of the darkest waters in our soul, uncovering what lies below the surface. The energy of the soul-searching Scorpio Full Moon demands a ritual that respects the energy of this mysteriously psychic zodiac sign. Activate your inner witch with a Scorpio Full Moon ritual that's sensual, sexy and seriously spooky. Think candles, crystals and burning incense to create a coven-like atmosphere for honouring the dark Flower Moon.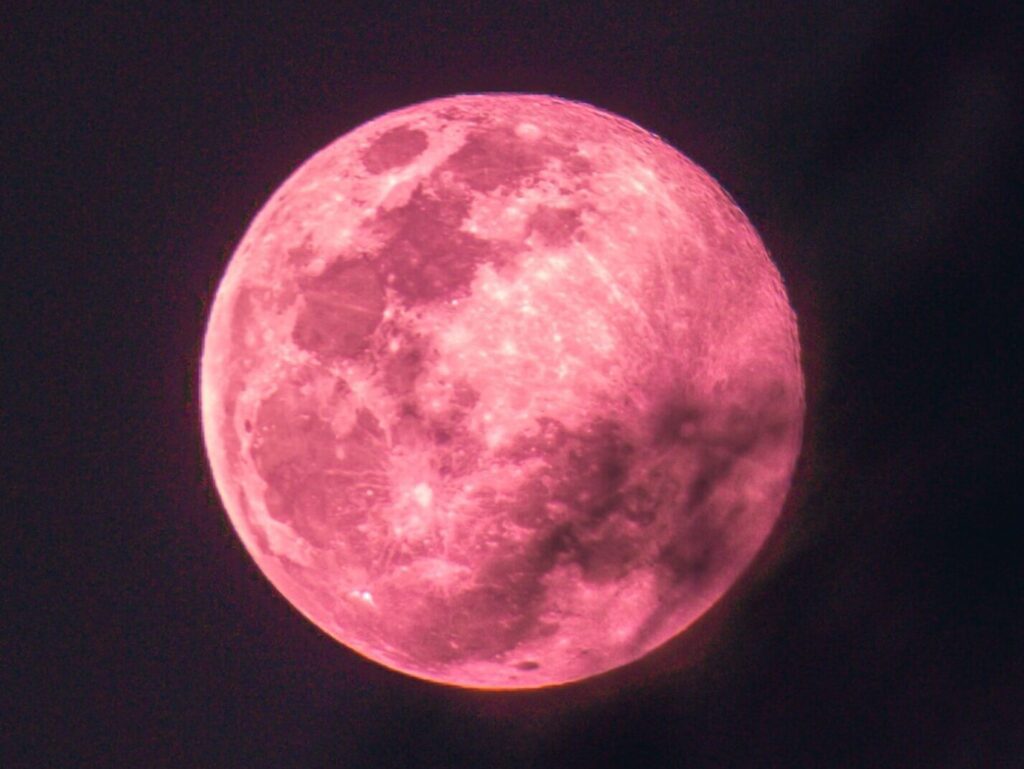 Full Moon in Sagittarius: Strawberry Moon
4th June 2023
Just in time for Wimbledon, June's Strawberry Moon is a Full Moon in Sagittarius. The fiery energy of this Full Moon in June could bring out your competitive spirit – mixed doubles anyone? Sagittarius is an energetic sign that embodies a pioneering spirit, so don't be surprised if you feel the urge to go boldly where you've never gone before. New faces, places and spaces will be highly appealing at the Sagittarius Full Moon, when there's a strong urge to expand your horizons and leave the past behind. An ideal Sagittarius Full Moon ritual is one that involves travelling, if only in the mind, to somewhere that lights your soul on fire.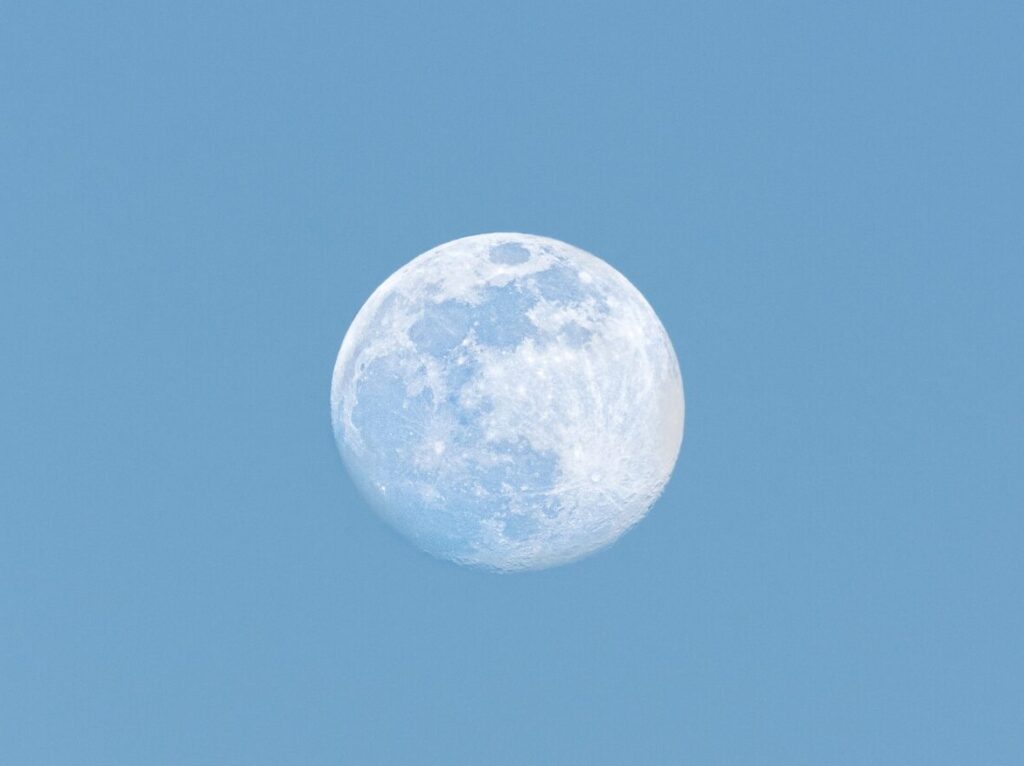 Full Moon in Capricorn: Buck Moon/Thunder Moon
3rd July 2023
July's Full Moon is known as the Buck Moon, inspired by the antlers that appear on a deer's head at this time of year. This traditional moon name has great synergy with the July Moon this year, which is a Full Moon in Capricorn, symbolised by the horned goat. The alternative name for this moon is the Thunder Moon, so the energy feels wild and electric, which is seemingly at odds with the controlled Capricorn vibes. However, Capricorn Full Moon rituals give the perfect opportunity to reject structures and rules that no longer serve us. If you've been constrained by a system that's holding you back, this is the time to buck up your ideas and make a new plan that's way more ambitious. As part of your Capricorn Full Moon ritual, write down your old rules for living and symbolically rip them up, or set them on fire, to make way for an exciting new way of doing things.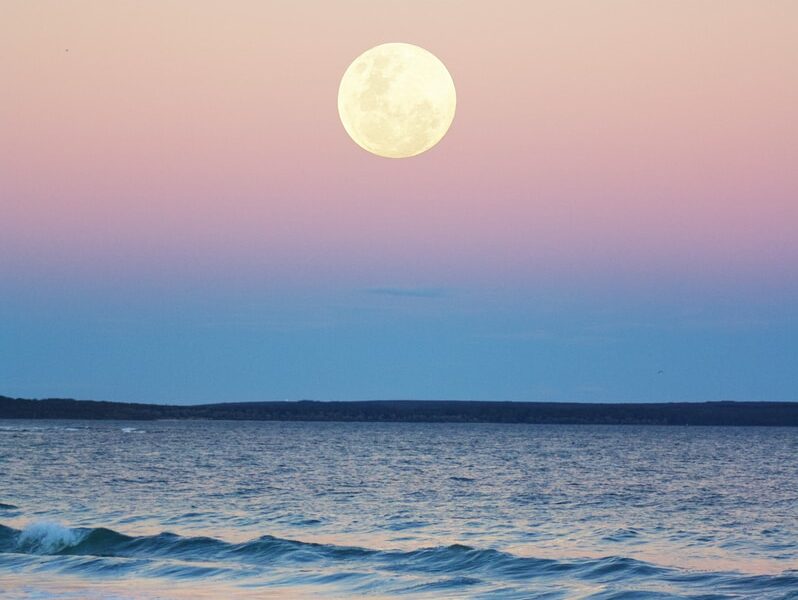 Full Moon in Aquarius: Sturgeon Moon
1st August 2023
The August Sturgeon Moon falls in the sign of water-bearing Aquarius. The symbolism of the water bearer and the fish-inspired name of this month's moon makes the Full Moon in Aquarius feel deeper than this air sign is comfortable with. Yes, despite the symbolism, Aquarius is an air sign, and it's the most emotionally-detached sign of the zodiac. So watery Full Moon energy is really at odds with traditional Aquarian vibes.
This clash of emotional and pragmatic energy makes the Aquarius Full Moon a particularly tricky one to navigate. There's a push-pull aspect to this Full Moon that could leave you feeling all over the place, trying to control ebbing emotions before they overflow. But sometimes you just need to let it all out. An Aquarius Full Moon ritual is all about tapping into the two sides of this sign: individual v collective. Figure out whether you need some alone time away from the world, with just your gadgets for company, or if you would rather be surrounded by your tribe, fighting for a social cause.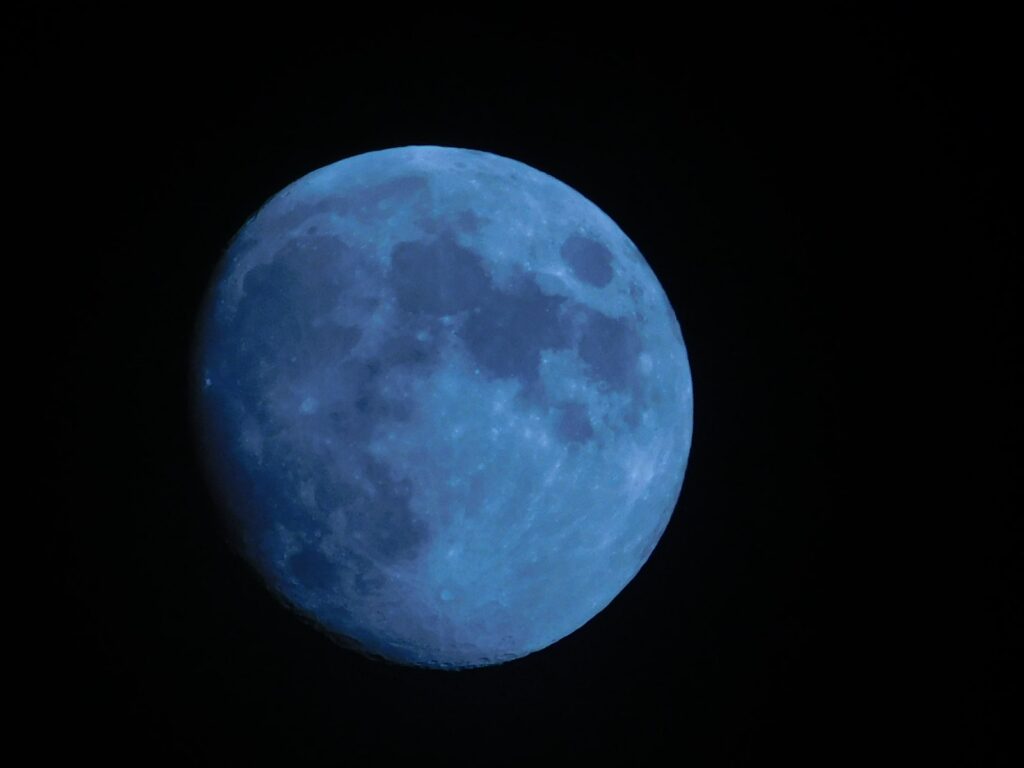 Full Moon in Pisces: Blue Moon
31st August 2023
The Full Moon in Pisces has a fated feel about it, as the only Blue Moon in August 2023. If you planted good seeds earlier in the year and watered them with care, then this could be an enchanting Full Moon where you reap the rewards of your efforts. The opposite may be true unfortunately if you've neglected who or what matters to you and the Pisces Full Moon could swell with emotional anguish. 
Performing a Pisces Full Moon ritual that embraces the water sign energy of this moon will help to cleanse any negative vibes that creep up around this time. Taking a mystical moon bath or dipping into a pool, lake or ocean can calm your mind and symbolically wash away anything that no longer serves you.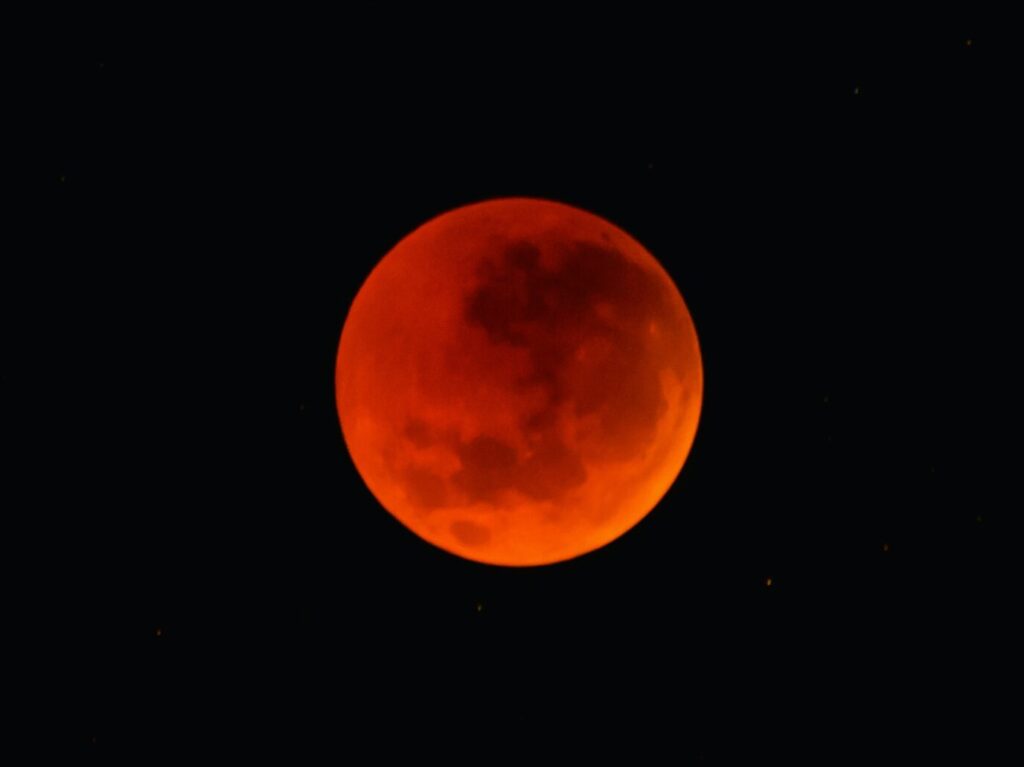 Full Moon in Aries: Harvest Moon
29th September 2023
The Harvest Moon in September is the full moon that falls closest to the date of the equinox. Although it sometimes falls in October, this year's Harvest Moon takes place in September under the sign of Aries.
An Aries Full Moon ritual is all about celebrating who you are and remembering that there is only one you. A bit of self-love will go a long way under the Full Moon in Aries, especially if it stirs up those not-so-great Aries traits, like anger, aggression and aloofness. Being kind to yourself ultimately helps you be kinder to others, so light some candles and list out all your good points – you've got this!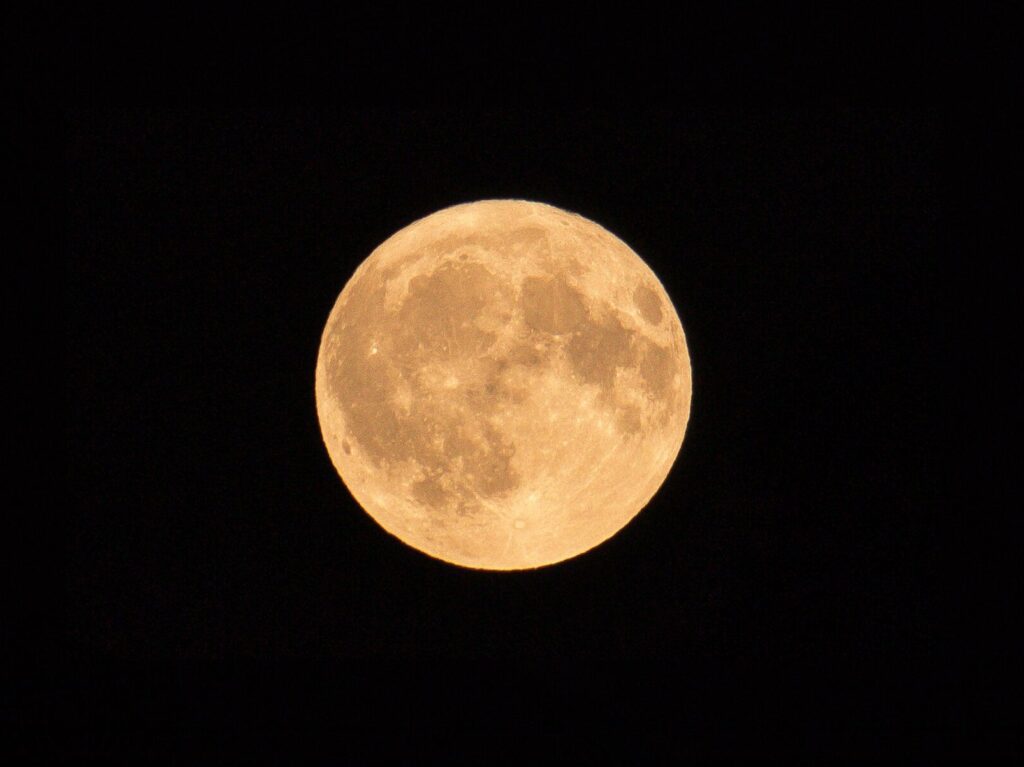 Full Moon in Taurus: Hunter's Moon
28th October 2023
The fiery Hunter's Moon in October falls in the sign of Taurus. While it's not essential that you take the Hunter Moon's traditions literally and go out looking for prey, it is a great time to take charge of your own life and grab the bull by the horns.
A Full Moon in Taurus can feel quite sensual, as Venus-ruled Taurus is the most tactile sign of the zodiac. Embrace the beauty of nature with a Taurus Full Moon that takes place in the great outdoors. It may be a bit frosty at this time of year, but try a moonlit walk in the park or dare to go barefoot and connect your body with the energy of the earth. If the weather doesn't allow you to perform your ritual outside, bring the outdoors in with handfuls of earth, blades of grass and fallen leaves. Try a bit of meditation with soothing music, or the sound of the elements in the background, while you touch and smell the natural objects you've collected for a grounding experience.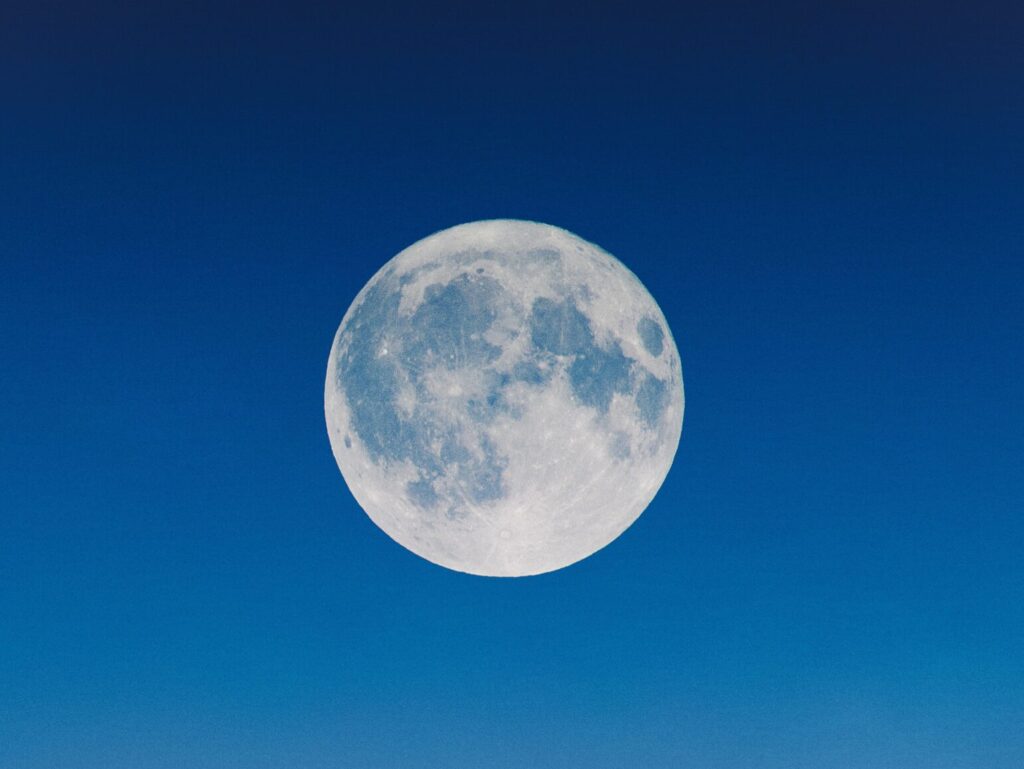 Full Moon in Gemini: Beaver Moon
27th November 2023
The November Beaver Moon embodies the air energy of Gemini. The Full Moon in Gemini brings a nervous, anxious energy, which can build up and cause issues with close family relationships, friendships and neighbours, so watch your words! Embracing the excitable air sign energy in your Gemini Full Moon ritual can help to alleviate any stress and anxiety around this time. Chanting, singing and dancing with your lunar tribe can help to promote a good vibes only atmosphere that closes the door to past negativity and toxic ties.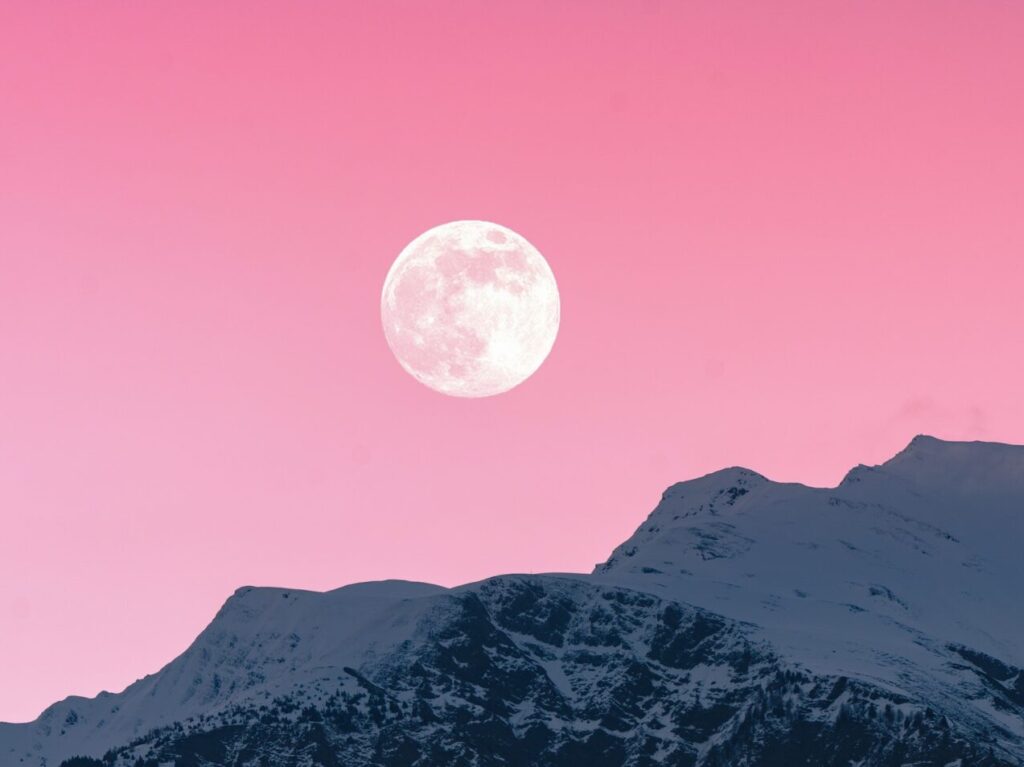 Full Moon in Cancer: Cold Moon
27th December 2023
The final Full Moon of the year is known as the Cold Moon, signalling the start of winter. This Full Moon in Cancer lights up the 4th House, which rules family, house and property issues, so use this time to channel your energy into the people and places that make you feel at home. Watch out for family drama or issues with your home that could come to light around this time. Cancer Full Moon rituals are best performed at home, with plenty of water and feminine energy.  
What does the Full Moon mean for your zodiac sign?
As a general rule, you'll feel the effects of the Full Moon more if it's in your zodiac sign, your Moon sign or you are ruled by the Moon, like Cancer.
The zodiac sign that the Full Moon is in will influence the energy and area of your life most likely to be affected during the Full Moon.
To harness the power of the next Full Moon, check out this post on creating your own Full Moon ritual.
Does 2023 have any Blue Moons?
Yes, there is a rare Blue Moon in 2023.
A Blue Moon is the second Full Moon in a calendar month, so when there are 13 Full Moons in a year, at least one of these will be known as a Blue Moon. 
The phrase "once in a blue moon" relates to this phenomenon of the Blue Moon, which is not a common occurrence.
2023 has 13 Full Moons, so the second Full Moon in August is a Blue Moon.
2023 Full Moon Dates Calendar